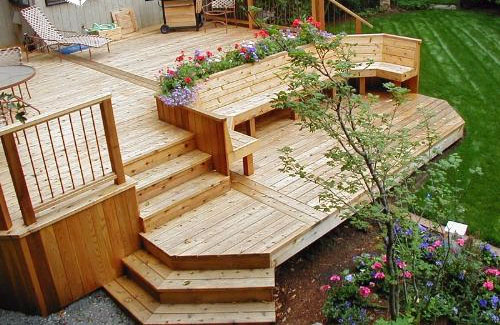 If you are considering fixing up or adding onto your existing deck Quality Renovations is the Company to contact. We have been designing and building custom decks for over 30 years. In today's market there are so many factors to consider when designing a deck that will complement your home. We are fully knowledgeable when it comes to what types of materials to use that would best fit your needs and budget as well.
When considering a deck project Quality Renovations understands that there are local codes to follow and important factors to consider before construction can begin. We take care of all the paperwork that the local township requires; no need to worry; your job is to sit back and let us put everything planned into action.
A custom built deck will add living space and value to your home as well. Call us today for a free quote and let the experts design a custom deck that you will be able to enjoy for years to come.