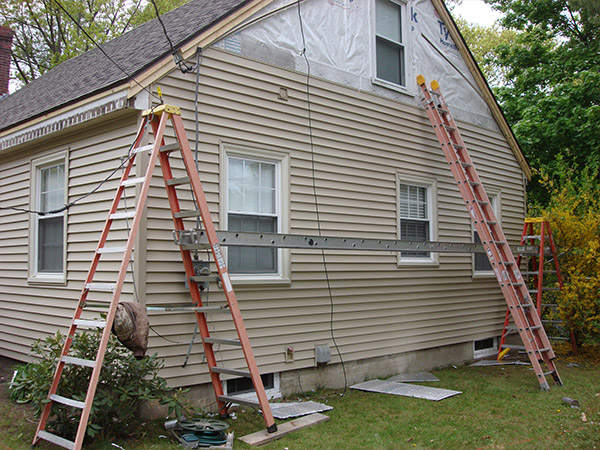 When it comes to adding beauty and value to your home Quality Renovations understands the importance of installing siding to your home that will stand the test of time. Whether you are considering a custom wood siding such as cedar or a high quality vinyl siding in standard or shake form, we can help you choose from the many options that are available.
Other options such as corner trim boards, custom louver vents window crown molding and custom shutters are also available, all of which can add more beauty and value to your home. There are many factors to consider when changing your home's existing siding, such as insulating value and maintenence costs.
We have been helping our customers for over 30 years when it comes to making smart home improvement decisions. Installing new siding on your home is an important decision we can help you with. Please feel free to contact us for a free quote today.